Works
Granddaughter of "The Pinelands Witch", daughter of the self-styled Wizard of the Pines and with powers of her own, eleven-year old Florilla Munion finds herself abandoned deep in the New Jersey Pinelands. Rescued by the itinerant Dr. Peace, she is taken to Benderville, a model mill town in the heart of the Pines owned by the doctor's old friend, the eccentric, progressive Benjamin Bender. There she grows up. But Benderville is only the beginning of Florilla's journey. Her abusive father who knows her powers would benefit his act is a constant threat. She falls in love with an English botanist but is separated from him by circumstance. The story wends its way from the New Jersey Pinelands to the mills of Massachusetts as Florilla searrches for her place in the world and her lost love. Taking place in  the years from 1848 to 1857, the novel is also a reflection on a time when various reformers and philosophers speculated on the best ways to organize life and work.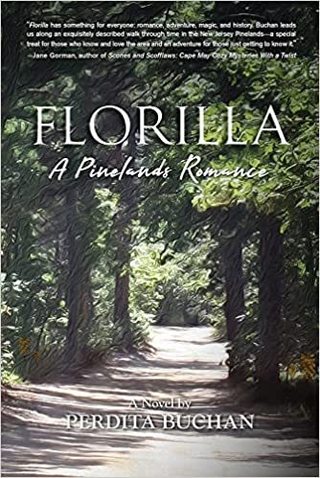 The great carousel carvers of the last century were mainly immigrants - German, Italian, Russian - who brought their skills as cabinet makers or carvers of religious icons to America. In the beautiful animals they created for the "golden age" of the carousel, they achieved a synthesis of the old world and the new, past and present.
"Overall, The Carousel Carver is a beautiful little book about carving a niche for oneself in the world and finding love in expected places. Recommended."
--American Historical Novel Society Review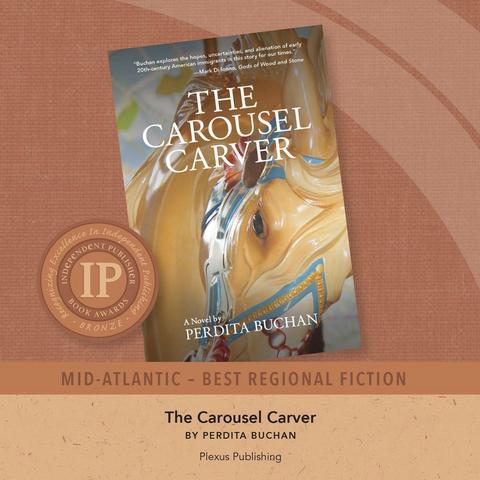 2020 IPP Bronze Medal Best Regional Fiction MidAtlantic
New Jersey Council On The Humanities Honor Book 2008  
"A fact packed book that could be a textbook for a history class yet reads like a novel."
Asbury Park Press
"Abrupt departures, flights through time, the transitory and the enduring all have a part to play in this imaginative entertainment." The Philadelphia Inquirer